NFTs have gone mainstream in 2021 and is spilling over into 2022.
The accelerated growth in the NFT space saw certain popular NFT projects selling pieces for more then US$1 million.
(Read More: Would You Pay US$1 Million For An NFT? Here Are The Top 5 NFT Projects On OpenSea)
In this article, we will run through some of the tools you can use to better your NFT game. There are many more tools out there you may capitalize on to make a quick buck but here are the top few I gathered after consulting many of my "skin too deep in the game" NFT friends.
1. NFTNerds
NFTNerds gives you the best insights and enables you to snatch unpriced items from the charts. This tool also enables you to buy quicker than others and approving transaction within four seconds.
Alerts can also be set up with auto-triggers when a specific token matches the criteria you specify.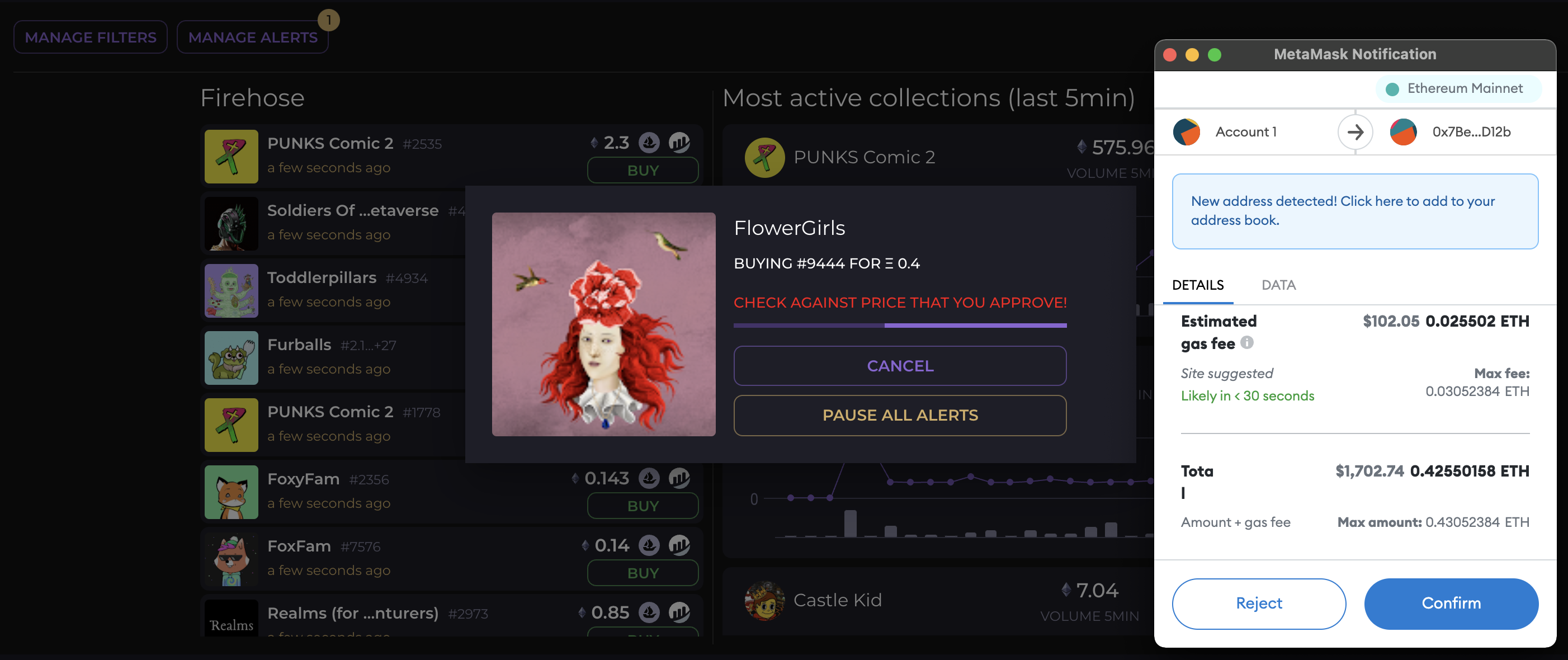 Once your wallet is connected to Firehouse, you are able to follow live sales and listings. You may also customize filters to only track selected collections.
On top of all that, it also provides you with official rankings of the items in the collection as well as the price it is being sold.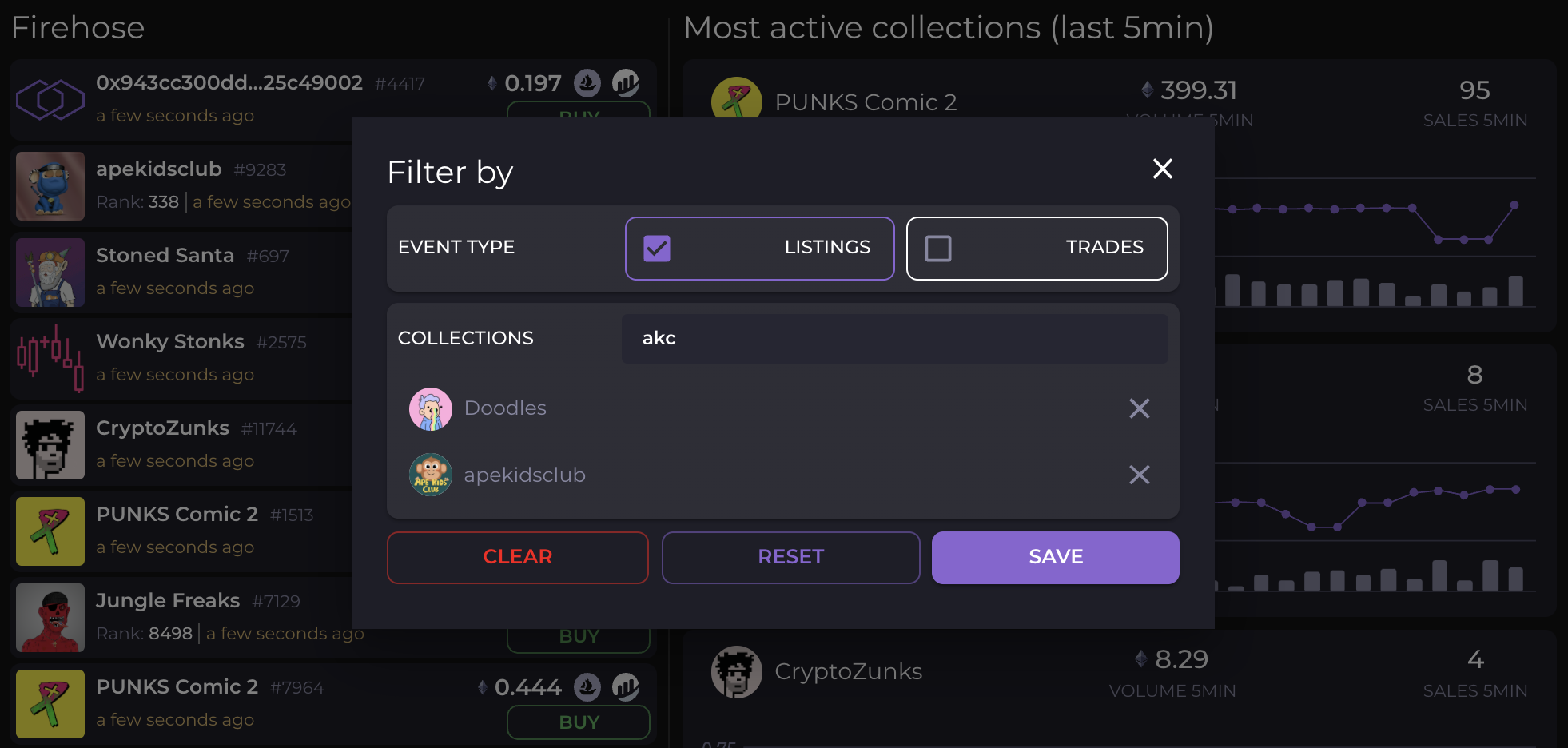 With NFTNerds, you may discover trending collections and get access to floor prices, volumes, sales numbers which are all tracked live so you never miss a popular project.

2. TraitSniper
One of the most popular tool beginners-advance enthusiasts use is TraitSniper. This tool enables NFT holders to identify the rank of the NFT they hold in a collection.
They are able to instantly valuate the NFT(s) they minted or influence decision on which NFT they would want to purchase.
This extension tool on Chrome is free and trusted over 30,000 users. Users would be able to quickly arbitrage in NFT flipping and able to customize gas fees to make sure they get the priority before minting.
(Also Read: Here's How You Can Win A Gas War On An NFT Drop)
3. Genie, the NFT aggregator
Genie is the very first NFT marketplace aggregator on Ethereum that allows users to buy, sell and trade across all major NFT marketplace in a single transaction.
It is basically a one-stop shop to buy your NFTs across various platforms like OpenSea and Rarible, at the same time saving on gas fees.
Once you connect your wallet, you will be able to browse across various collections and add them to your cart.
With a collective purchase, you will be able to save on gas fees at the convenience of searching the NFTs you want to buy all on one website.
4. WhaleTogether's NFT Sniper Tool
WhaleTogether is a collection of 7,777 AlphieWhales that gives users access to its OpenSea companion tools, locked alpha channels, learning resources, holder-only whitelist opportunities with partners, and a huge roadmap.
The first pillar on their roadmap is called "tools" which gives users insight to the utility for NFT buyers/flippers. Here's the list of tools they provide by owning their NFT.
Rarity Ranking– Fetch the rarity/ranking of the whole collection
Top Traits/Properties-Total trait count is displayed as well as the top traits held by the specific NFT
Quick Buy Buttons– Helps with shortening the steps taken in purchasing your NFT
Gas Preset– Set a gas preset for priority + amount of gas you're willing to pay.
Contract Ninja– Mint directly from a contract rather than on a website
Gas Tracker– See live gas prices directly from the extension's widget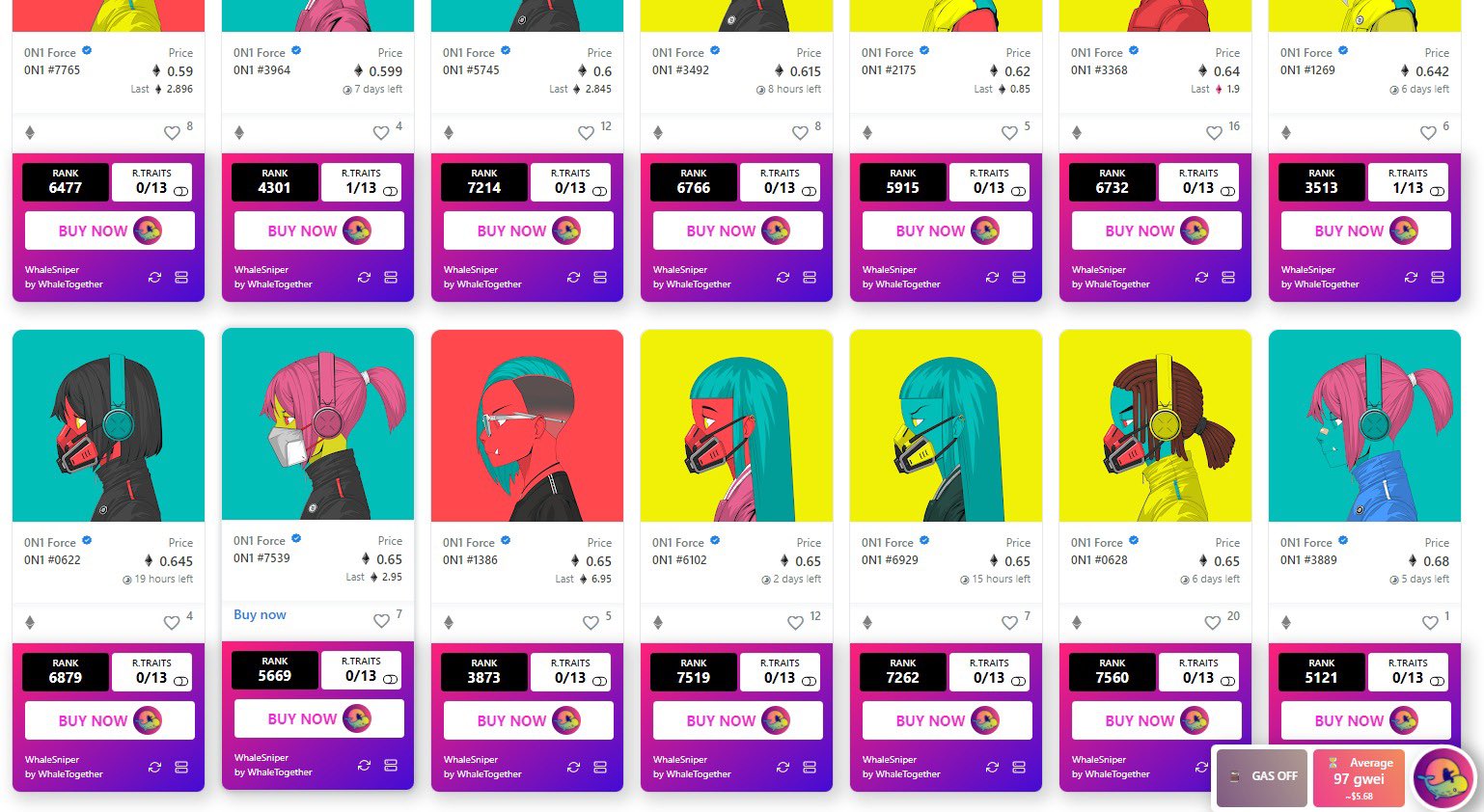 This NFT collection is available on the secondary market, Opensea, and owning one of these NFT will entitle you to all the tools and benefits stated above.
If you are aspiring to be an NFT flipper or just doing it as a side hustle, purchasing this NFT might be a worthy investment. The current floor price is 0.075ETH, probably a fraction from the returns you can get from flipping.
5. Zerion
Last on our list is Zerion. Zerion is a mobile app to manage your entire DeFi portfolio. You must be wondering what does that got to do with NFTs?
The application allows you to track DeFi wallets/addresses. This would mean you would be able to track whales in the NFT space and keep up to do with their latest NFT purchases.
We all know what whales can do in creating a new trend in the space, the lights of NFT influencers like Gary Vee and Logan Paul all have strong influence in market movement due to their huge following.
With Zerion, you are able to track their latest purchases, copy their trades to even know the value of their wallet with your mobile devices.
Closing thoughts
These tools we talked about might save you some extra steps when you plan to take any action with your NFTs. They might just give you and edge in buying NFTs off the floor, tracking of gas fees to whale wallets.
All these tools should be on top of your NFT grind on their channel discords. Just like how crypto investors stake their coins to secure the network, being part of the community on the project's discord is almost the same.
You contribute and get yourself immersed in the community, more likely or so you will treasure your NFTs even more. Unless, of course you are looking at it just to flip and get some profit.
---
Was this article helpful for you? We also post bite-sized content related to NFTs — from tips and tricks, to NFT alphas on Instagram, and you can follow us here!
---
Featured Image Credit: Chain Debrief
Also Read: Introduction To Genie: All You Need To Know About This NFT Marketplace Aggregator