Fans of football can now have a stake in the sport with CO92 DAO, the world's first professional football DAO.
The Class of '92 earned the collective name by winning the FA Youth Cup for Manchester United in May of that year.
30 years on, they are partnering up with Singaporean investor Kiat Lim to create the world's first soccer DAO, CO92 DAO (Class of '92 DAO).
The DAO will focus on strategic projects with football-related entities to create value, building on the expertise and access to pro sports projects by the Class of 92 as well as the Lim family.
Some of these projects could include football clubs with high growth potential, as well as football-related technologies and ventures.
CO92 Team
CO92 DAO is founded by investor and sports enthusiasts Kiat Lim and Peter Lim, and ex-Manchester United Legends of the Class of '92 include Gary Neville, Paul Scholes, and Ryan Giggs .
The management team also includes Gabriel Yang, who previously worked at the Monetary Authority of Singapore, founder of QCP Capital Darius Sit and Soteria Node founder Sherwin Lee.
Currently, the team is reviewing a range of opportunities and any developments will be announced in the coming months ahead.
Public token sales have not been disclosed and the projects of the CO92 DAO will also be made clear in the future.
A Decentralized Autonomous Organization
What exactly is a DAO and how is it different from traditional organizations?
A DAO, also known as a Decentralized Autonomous Organization, is not controlled by a single institution like a government or central bank.
It is an organisation where there is no single person or entity in charge of the decision making process. Instead, the DAO simply follows a fixed set of rules (smart contracts that are encoded transparently), hence the term 'autonomous'.
The benefits of a DAO is that the rules are voted by members of the DAO, or those who hold the DAO's governance token. This gives everyone a say in the decision-making process, hence the term 'decentralised'.
Overall, DAOs are construed as the Operating System of social communities. They offer a technical layer to provide global and decentralised collaboration between individuals without having to trust third parties.
Purpose of the CO92 DAO
With a decentralized governance model, the CO92 DAO enables soccer enthusiasts to stand united, regardless of their geographic area and to participate in decision-making for various projects via token ownership.
Traditionally, investments into any professional sports team has typically been limited to high net-worth investors in closed circles.
With CO92, football fans will now be able to invest in their favourite clubs and making decisions collectively.
Football fans now are able to connect with one another on a global level, and they can also make their own sports related investments which was previously inaccessible.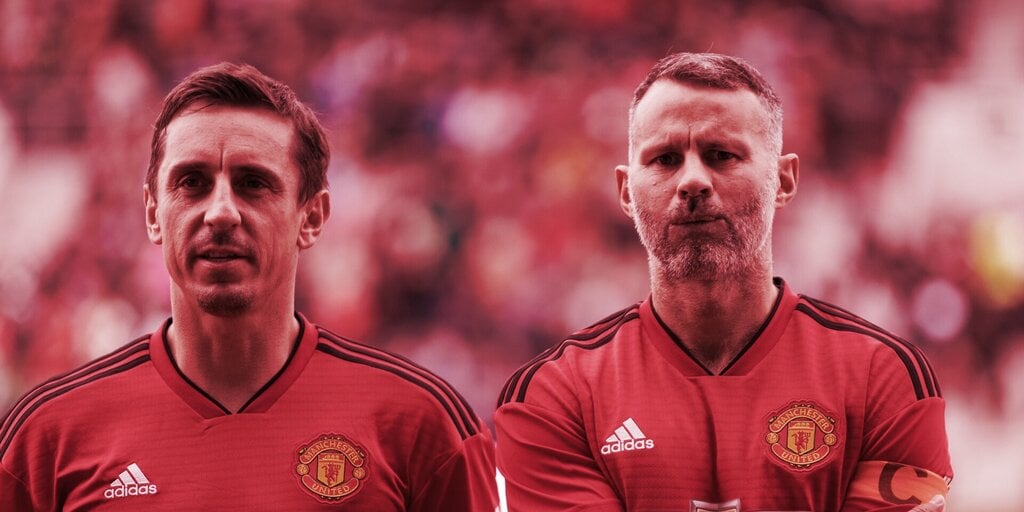 Former Manchester United skipper, Gary Neville, also said that there are "unique sporting projects" installed in creating value for fans. These could include investing in the your favourite/high growth potential clubs to soccer-related technologies and ventures.
Leveraging on Web 3.0 technology, CO92 will create a more inclusive and engaging environment for fans to be involved in the club's decision making, various aspects of the game and to share all the success collectively. They will possibly be responsible for the future decisions and proposals to be made of the football club.
Token holders are also able to be involved in more affordable, inclusive access and experience various tangible benefits that are not typically available to traditional fans. This comes to fruition through a public token sale with no minimum amount needed to participate.
How Web 3.0 will change the game
In my opinion, it is truly exciting and I await in anticipation for the roll out of the DAO entirety. As a football fan myself, most of us will watch our favourite clubs play through the screens of our television and buy jerseys but it really just ends there.
The DAO changes all of that, we would now have a stake and potentially influencing club decisions even from afar.
This is even bigger for the sporting industry. The global sports industry is currently worth up to US$620 billion today, and we could see that value grow multiple folds with the utilities of Web 3.0.
Imagine, basketball fans being able to collectively make decisions on players they want their teams to sign or start in games.
Fans of UFC, Ultimate Fighting Championship, might be able to vote on fights they want to see. It is like the traditional "pay-per-view"– but on steroids. Now, not only are fans able to pay to see the fights via tokens, but they will also have access to influence which fighter participates in them.
Imagine, the potential of what DAOs can do for the other sporting events from Formula one to even the Olympics.
Beyond sports, there are bigger markets DAOs would be able to penetrate and disrupt. Web 3.0 has already disrupted the US$90 billion gaming industry, and other industries like music, art, and real estate have also quickly seen the introduction of Web.
The possibilities are endless and we are truly moving towards a new digital age of Web 3.0.
Featured Image Credit: ESPN
Read More on the latest crypto projects and protocols on our website ChainDebrief.