Opensea, the world's largest non-fungible token (NFT) marketplace, expects to support Solana in April. The announcement comes after numerous reports that the business would be introducing Solana in the near future.
The news was announced by OpenSea in a recent tweet. The video, dubbed "The best-kept secret in web3," shows users who are excited about Solana's integration and believe it will be massive. Others believe it is a wise move, as it will allow the markets to catch up to the blockchain protocol's craze.
Scheduled to commence on a yet-to-be-disclosed date in April, Solana will join the list of three networks, Ethereum, layer-2 Polygon and Klaytn, and will be visible via the drop-down "all chains" tab on the rankings page.
Why this is beneficial for the NFT space
Solana (SOL) is the seventh-largest cryptocurrency by market capitalization and the third-largest smart contract platform coin by market valuation (at the time of writing). SOL has gained 33.1 per cent versus the US dollar in the last week and is up 537 per cent year to date.
When it comes to minting non-fungible tokens, Solana is among the main networks artists prefer. In recent months, the protocol has become a significant competitor to the leader Ethereum.
In Solana, transaction costs are usually less than a dollar. Many NFT projects and collectors are migrating to Solana to benefit from the scalability and cheap transaction fees. They have more freedom to build their projects without suffering from technical limitations, a reason why Solana is turning into a hub for general NFTs.
Despite falling behind in terms of sales volume, Solana has some advantages over its rival. It uses a consensus mechanism called Proof-of-History, which enables it to execute transactions with high throughput— more than 60,000 transactions per second (TPS). In comparison, Ethereum can currently process up to 15 TPS for now.
Minting NFTs on the Solana network is also cheaper. The gas fees are lower than Ethereum's, making the blockchain protocol environmentally friendly.
Lastly, In the case of Solana's ecosystem, DappRadar marketplaces data reveals that Magic Eden is leading the space at present with a $41.05 million trading volume over the past 30-days, followed by Solanart and Solsea with $4.39 million and $656,830, respectively.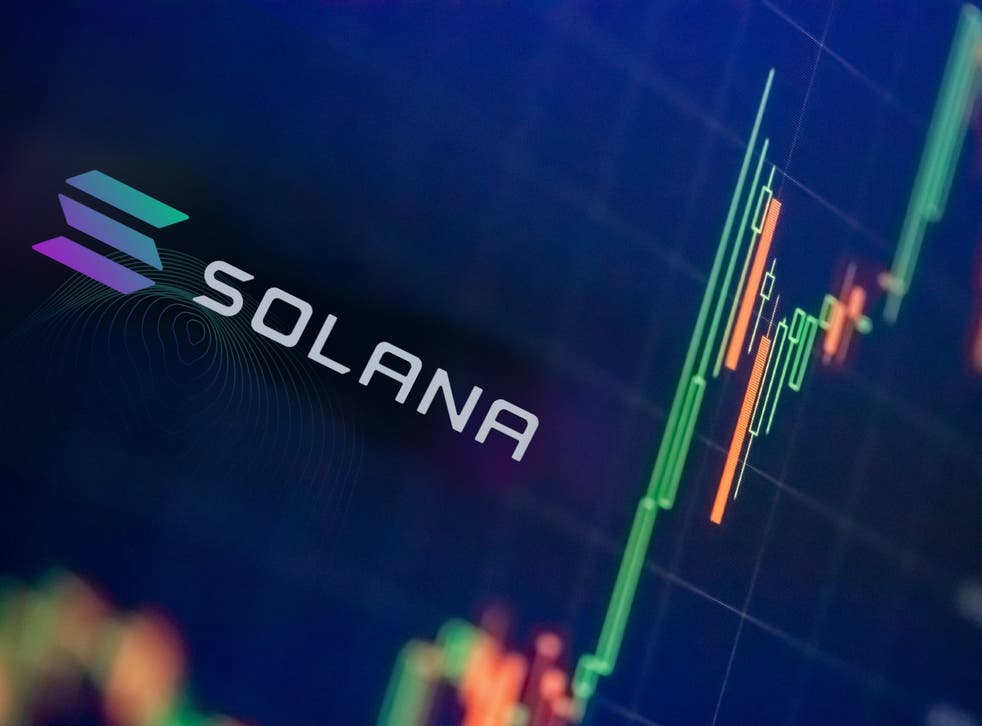 With the imminent Solana integration into Opensea, users can expect to be optimistic about Solana's NFT outlook, with Opensea enabling these NFTs to now be traded in the world's largest non-fungible token (NFT) marketplace, it is one major disadvantage taken away from Solana users.
Featured Image Credit: CryptoSlate
Also Read: Tired Of ETH Gas Fees? Here Are The Top Five NFT Projects On NEAR Protocol