Sometime back, we got the chance to speak to SolanaFM Co-Founder Fathur Rahman, and learnt more about his bullish case for Solana — starting a crypto company as a student, and what it is like building a protocol in the Solana ecosystem.
About SolanaFM
SolanaFM was founded by three Singapore Management University (SMU) undergraduates — Nicholas Chen, Chin Bing Huang and Fathurrahman.
During their university summer break, the trio searched for interesting crypto hackathons to work on and that's when they stumbled upon the Solana Season hackathon in May.
Fathur started his crypto journey in 2019 when he first bought Ethereum then ventured into the Solana space after meeting the other 2 co-founders of SolanaFM, Nicholas and Bing Huang.
What is SolanaFM?
SolanaFM is basically Solana's back engine in storing and extracting data in a quick and efficient manner. Till date, it is noted that SolanaFM is storing upwards of 1 Petabytes worth of data. That's, 1000 Terabytes or 1 million terabytes.
Their use cases cater mainly to institutions. As a provider of Solana data, SolanaFM provides data to institutions though various metrics in user rates, retention data, TVL and many more for institutions to make informed decisions to participate in the Solana ecosystem.
SolanaFM rolled out their Serum (a decentralized exchange software built on Solana where cryptocurrencies are bought and sold by traders) analytics in the DeFi Space which also keep tracks of Serum Top markets ,markets with most users to even buy/sell orders for the platform.
Within the NFT space, they have analytics on Metaplex, a Solana-powered protocol that allows for the creation and minting of non-fungible tokens, auctions, and visualizing NFTs in a standard way across wallets and applications.
Their analytics include auctions, vaults, successful redeemed bids, new auction managers and many more.
Source: SolanaFM Statistics
For consumers, they may observe whale transactions by entering their wallets addresses which may be enable them to track all past transactions made.
Why they wanted to build on Solana
SolanaFM identified there was no proper data provider for Solana back then. Between the three routes of DeFi, NFT and Infrastructure route they could have taken, the team realized the latter was most important.
Before the 2021 bull run, they saw huge potential in the Solana's community and how it was being built, fully dev focused. Furthermore, the lightning fast transaction speeds as well as the low transaction fees reinforce their decision to enter the Solana space.
They also saw a huge uptrend back in 2021 with Solana running hackathons, which provided the tools and incentives for project teams, and the massive increase in the number of new wallets on the Solana ecosystem.
Innovation and adoption
Innovation happens in every corner of the crypto space, but there is also the need for adaptors to see utility in the innovation. Both aspects works hand in hand and coherently in ensuring widespread visibility for any project.
Solana has wide resources of new innovations through hackathons and currently implemented the phantom wallet and SolanaPay which could be where the next wave of adopters to be seen in the ecosystem.
Any Solana alphas?
Who better to ask for alphas than the co-founder of a project built on Solana? Here are some aspects of the Solana space that Fathur is bullish on:
Mango Markets as a trading tool
Mango Markets is a decentralized cross-margin trading platform where users can use up to 5x leverage with lightning-fast network speed and near-zero transaction costs. The platform is built and launched on the Solana chain, relying on Solana's efficient high-speed framework for their markets.
This platform gives arbitrage traders the opportunity to profit within projects due to the lightning fast transaction speeds at almost negligible fees.
NFTs + GameFi
Farthur also mentioned the connection between NFT use cases and GameFi is currently huge narrative and a strong use case for the future.
1. Portals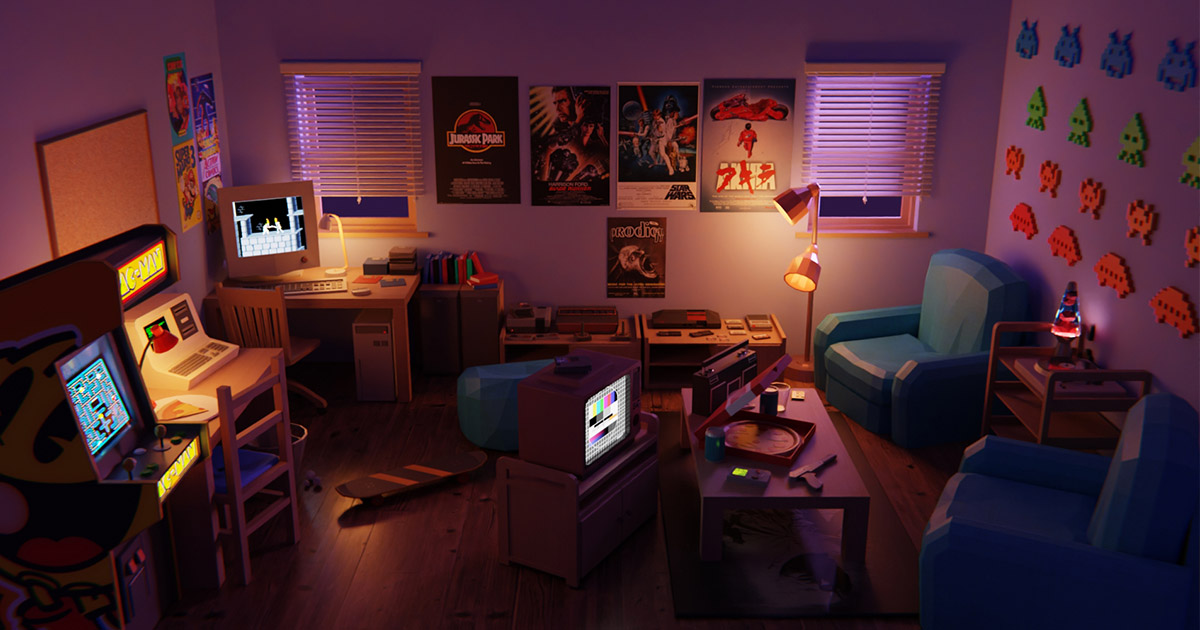 Portals is a browser-based metaverse with a focus on a dense city centre and zero-friction user experience. Portals is an immersive social space where you can explore, make your own, and gather with others.
To get a place in the Portals metaverse, an Ivory, Onyx, or Vision Access Card will grant you ownership to one of the exclusive real estate units in Portals Downtown. With a floor price of 71SOL and total traded volume of 221,680SOL, this NFT project is one to look out for in the future for the merge in the NFT and GameFi space. (Not Financial Advice)
2. DegenApes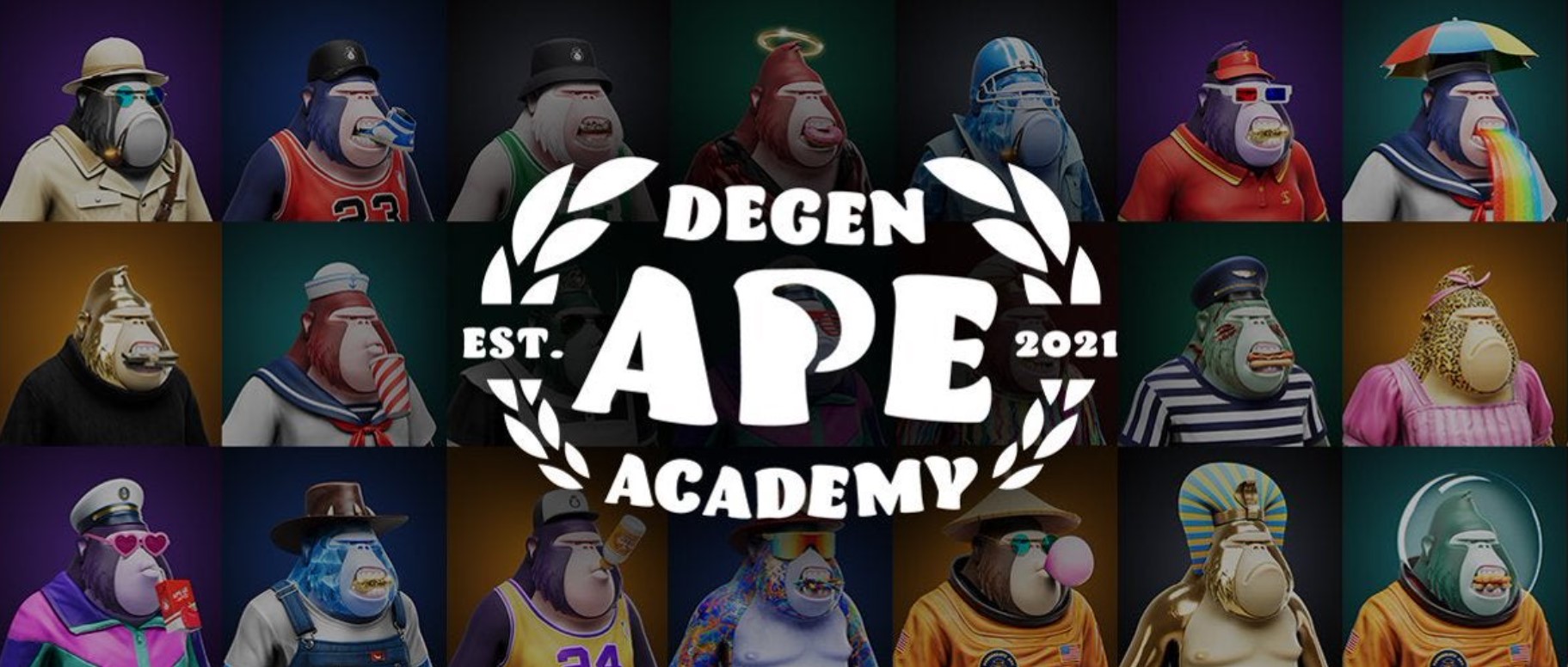 Another surge in investor interest in Ethereum's competing systems with DeFi, NFT, and smart contract capabilities is one of the primary causes driving the success of DegenApes.
More to come for SolanaFM
SolanaFM brings life to the data they extract and store being the first Solana indexer. They aim to better Solana's fast transaction time of 4 seconds with a snappy 0.4 second time to extract data on Solana.
The team has has also been working closely with the Solana Foundation and other big players in the ecosystem such as Metaplex, and Serum and will continually improve and perfect its services for users.
As part of this efforts, it will further develop its indexer to introduce more functions to provide better speed and security.
"Ultimately, SolanaFM's goal is to become the data source to everything Solana. We want to make finance and NFT data in Solana readily accessible, and become the "golden spade" in the ecosystem," summed up Nicholas.

Nicholas, CEO and Co-founder of SolanaFM
[Editor's Note: This article does not represent financial advice. Please do your own research before investing.]
Featured Image Credit: Chain Debrief