Etherscan is a blockchain explorer for the Ethereum network. The website allows you to search through transactions, blocks, wallet addresses, smart contracts, and other on-chain data.
Being free to use, it is the most popular blockchain explorer on Ethereum. Its technical nature may steer impatient investors away, but mastering Etherscan may put you in an advantageous position when used correctly.
This article will reveal 10 ways you can utilize Etherscan to maximise your gains.
1. Tracking Whales
One way to success is by tracking whales. It's simple, whales move markets, replicate their moves and reap the same benefits they do.
The open source nature of crypto enables anyone to see any transaction. Its almost like tracking someone's bank account balance and monitoring what they buy on a daily basis.
Whales probably have access to information commoners don't. Here's how you can leverage this tool by tracking their transactions.
Firstly, head to CoinMarketCap and find which portfolio you want to track. For demonstration purposes, I'll pick LUNA.
As with the highlighted field, click on "Ethereum" and you will be brought to Etherscan to view all transactions of the LUNA token.
To track whales scroll all the way down to the bottom of the page and find the "Download CSV Export"
To find whales you got to head back and look at the charts. Identify timeframes of any major price surge/sell off and key in that time frame before downloading the CSV export.
In the Excel sheet, filter by "highest quantity" and see the biggest transactions made during your selected time frame.
I've identified in the yellow box below three huge transactions made on the 7 April amounting to US$10,000,000 worth of Luna. Now these are the whales you might consider tracking.
Copy and paste one of the addresses back in Etherscan and check out the holdings of the wallet.
Also Read: Crypto Whales: Why They Are Important And How You Can Track Their Wallets
2. Tracking movements
Working backwards is often helpful to find the relevant source of smart contracts. For the most part, there is always a trail left on-chain.
For potential rug pull indicators, you may be able to trace transaction links between one address to another with any withdrawal/deposits, helping you confirm legitimacy of the source.
The screen shot below shows an example of how tracking movements and linking the dots within wallets would show any ill intent of an individual. Do you think there should be a police or investigative department in tracking scams within the crypto space?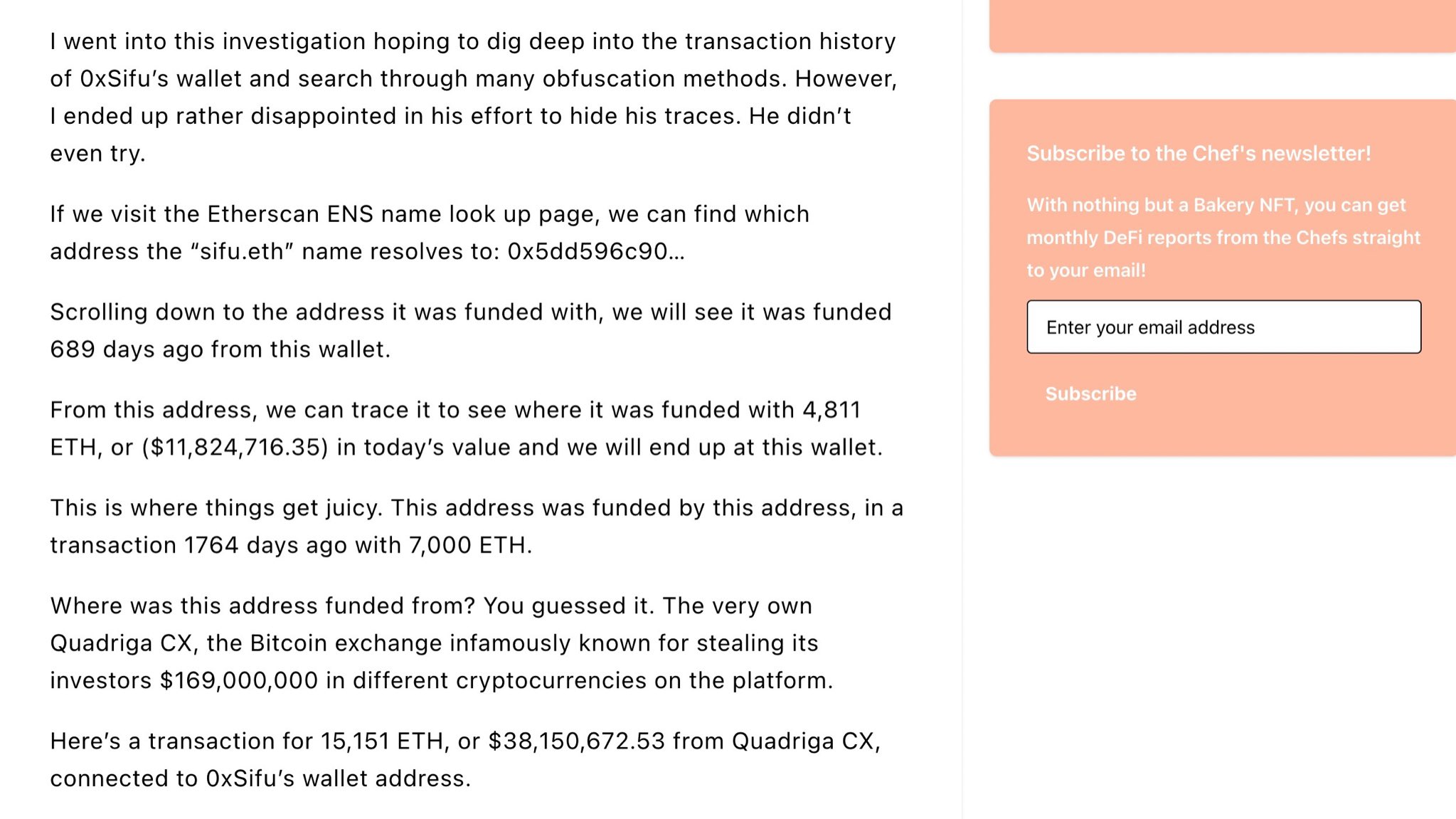 3. Transaction filtering
Etherscan lets you filter transaction history by address for any ERC-20 or NFT you wish. What this does is that it allows you can track any of the latest token movements in the space from notable wallet addresses.
This can even get broken down to transactions including only specific to/from addresses.
Utilizing this feature for just 10 minutes a day might give you the insights to the next crypto gem.
4. Exploring wallets
The beauty of Etherscan is that it gives you access to everything. With the information below you can explore wallets in the main page honing utilities in the respective tabs.
Internal txs – contract interactions
ERC-20 txs – latest token txs
ERC-721 txs – latest NFT txs
Analytics – wallet stats
Comments – ENS chat
5. Reading contracts
This part might be more on the technical side, but understanding this might give you the edge amongst the rest of the pack.
Under the contract section of any smart contract, if verified, you'll be able to read the source code and its information. The images below is the querying the metadata of a NFT by tokenID, and then getting the owner.
Finding the owner might lead you to discover "underground" whales. If you are in the NFT space, think of quantity and quality. You may start with those who made big purchases or someone who buys out the entire floor price.
6. Smart contract search
The etherscan smart contract search is the best there is. It could just be the number one tool when digging for alphas.
(Smart Contract – Smart contracts are simply programs stored on a blockchain that run when predetermined conditions are met. They typically are used to automate the execution of an agreement so that all participants can be immediately certain of the outcome, without any intermediary's involvement or time loss.)
Etherscan is the ultimate engine for smart contracts as you will be able to search for key phrases and words when you are digging your next 10x gem.
Below you see the keyword used is "GameStop" which display all the smart contracts relating to your search word.
Questions you may ask yourself is token X deployed yet? What are all the contracts that contain X?
Find out more on Etherscan's smart contract search here and get a more detailed step by step guide on how to use a smart contract search tool on Etherscan.
7. Etherscan code viewer
Now get ready to be mind blown.
Next time you are browsing any smart contract code on Etherscan just try changing the URL from ".io" to ".deth.net"
This will open up a deployment ready directory window in visual studio with the exact code you were exploring.
Find out more in deth.net Ethereum Code Viewer Tutorial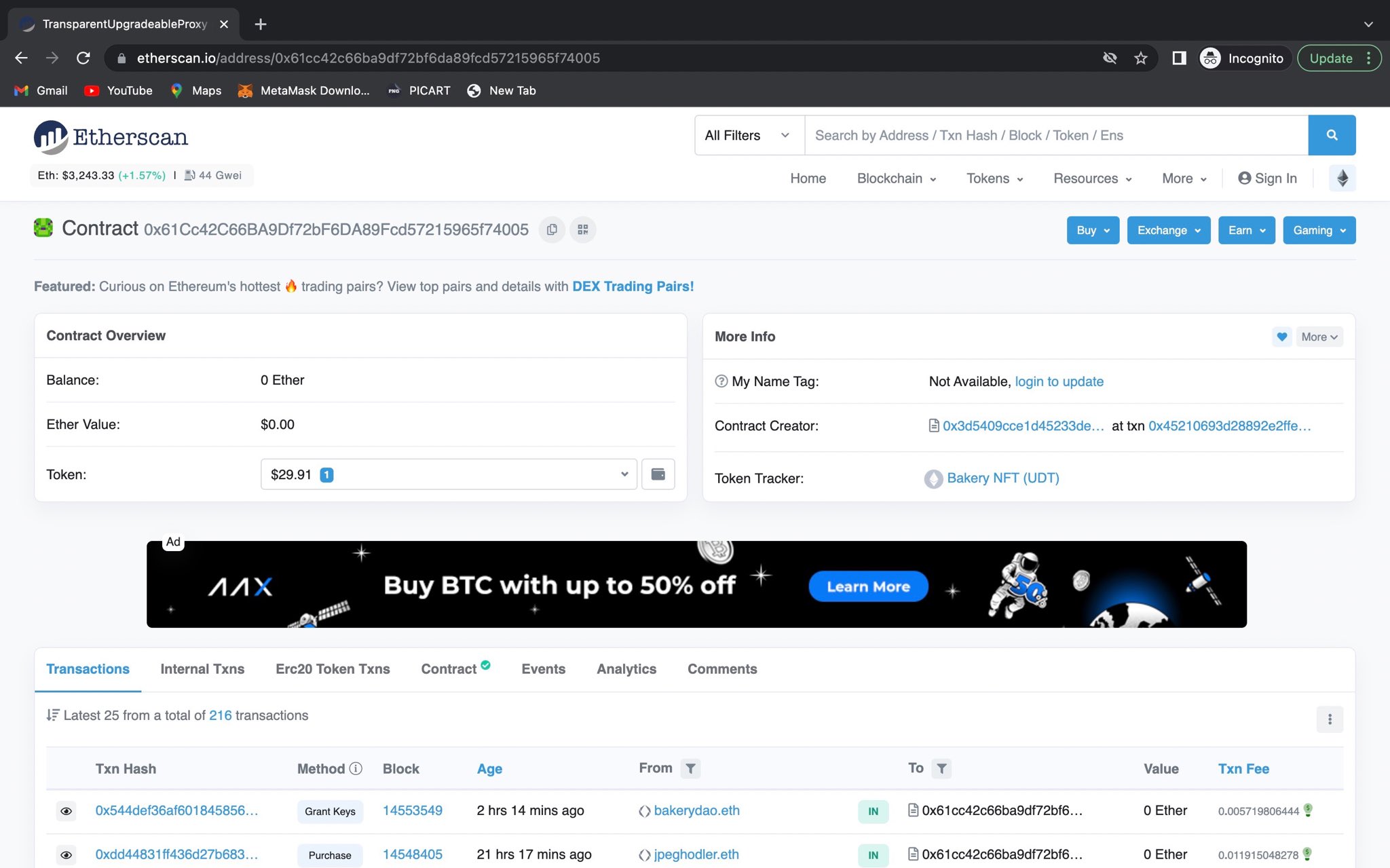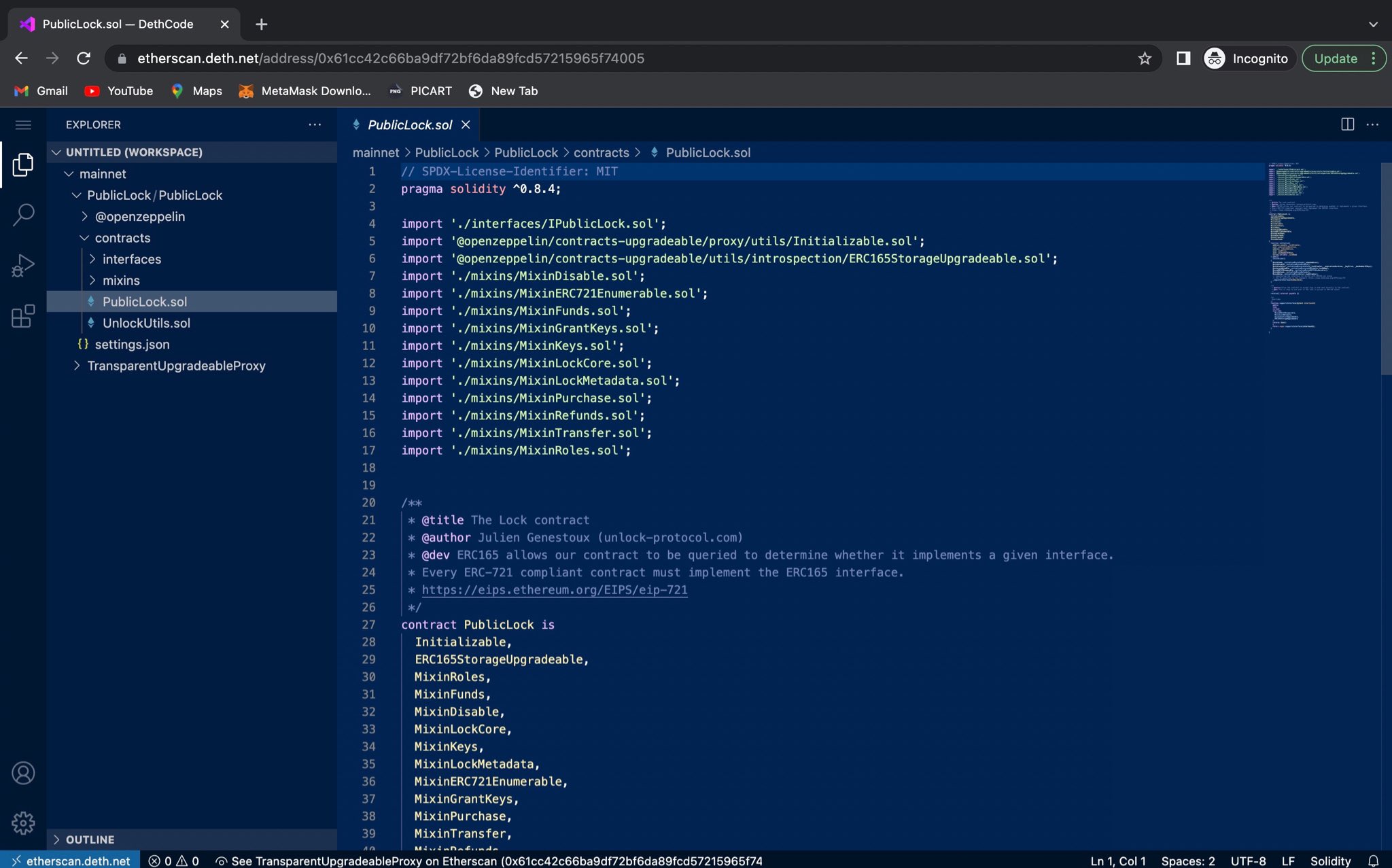 8. Decoding input data
If you have extra time on your hands, you may scour through messages that people leave on the Ethereum blockchain. These may be messages from developers which may be useful for information on contract deployments.
Visit a transaction with a note and under input data, click on view as UTF-8.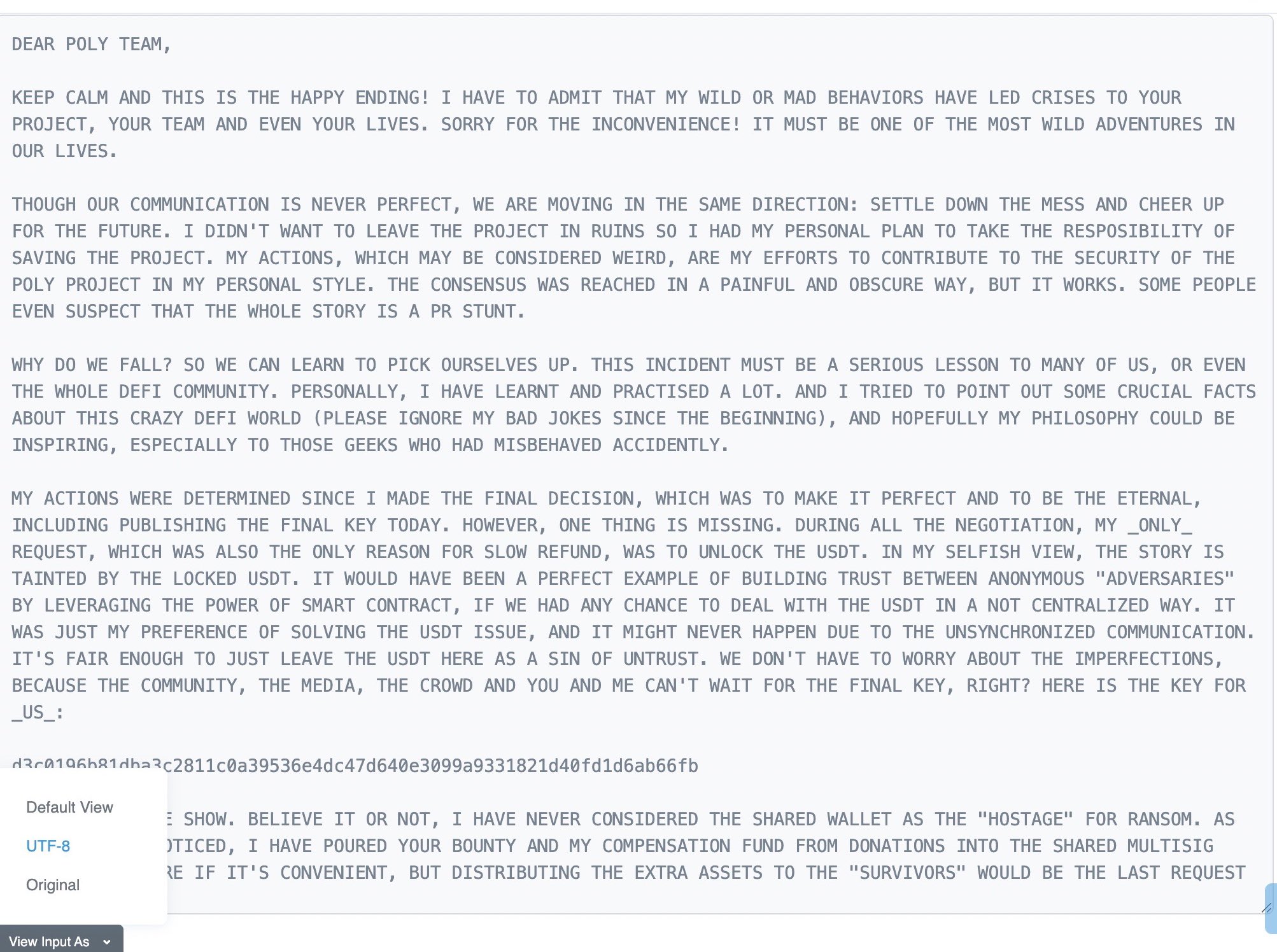 9. Making transactions
Etherscan provides a simple interface for making transactions on different smart contracts, for any connected wallet. (Though it might not be simple for many)
Transaction can be made regardless of buggy websites, not updated UI and slow transactions.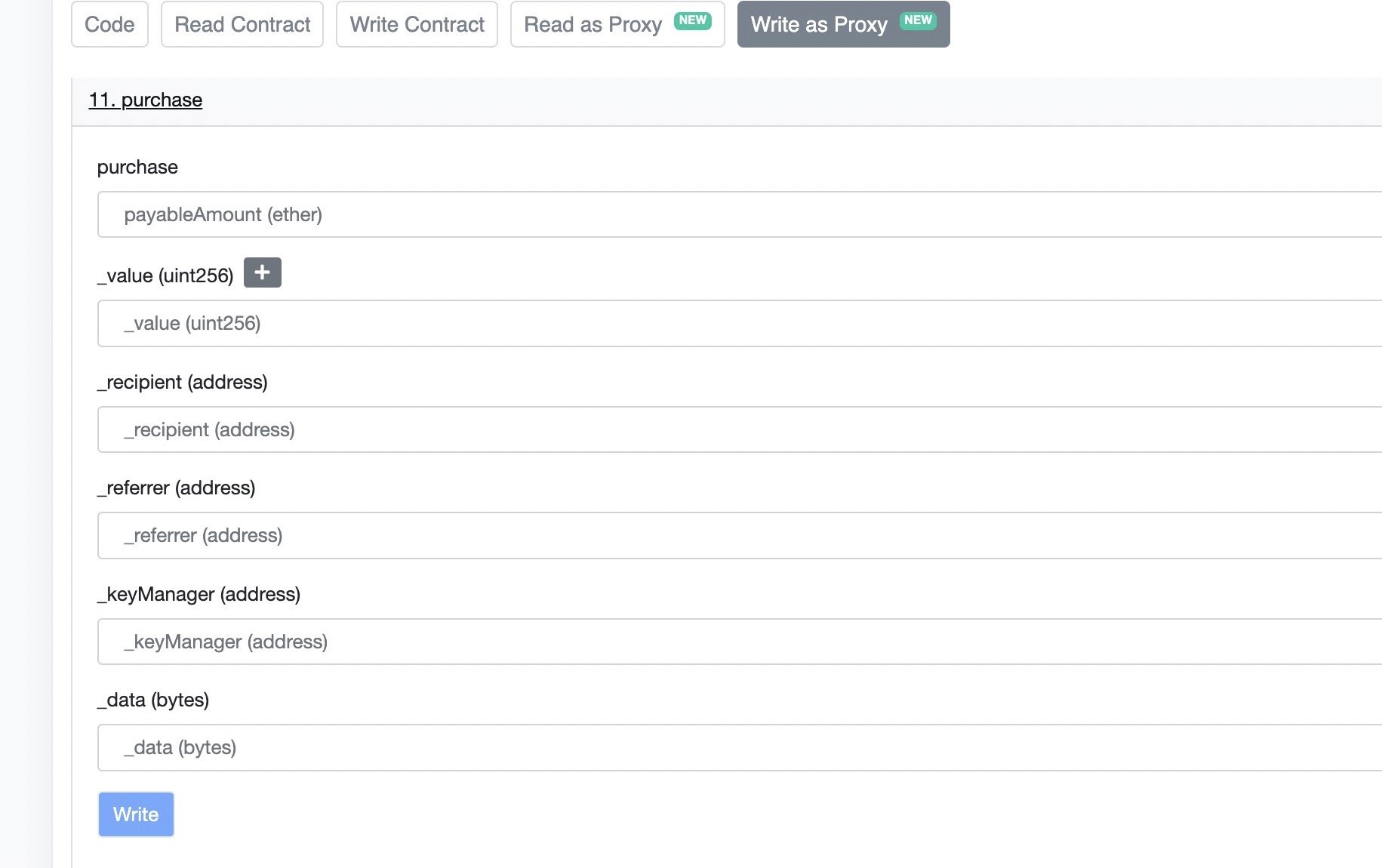 More on Interacting with smart contracts on etherscan here.
10. Token details
Anything you need to know about tokens can also be found on Etherscan.
These pages are useful to get an idea of all the largest holders, overall distributions, and other in-depth analytics. From there, identify big holders of the coins who will be the whales you follow and track.
Closing thoughts
So mastering all these on Etherscan may give you an edge into getting alphas from whales/ market movers and what they buy, but in my opinion, where the money is will be in simplicity.
Hear me out, everything you have read above probably caters to crypto natives or those who has a general sense of how things work in the crypto space. Anyone beyond that might be clueless or find the learning curve for crypto a rather steep one. Probably give up reading after the first few paragraphs.
Imagine all these data would be made simple, easy and user friendly, it will change the game for mass adoption. Etherscan made simple could decrease the learning barrier for commoners into the crypto space in general. And yes this applies to every other etherscan-ish platform on various networks.
It's true, if you think of it in an individualistic manner, those who grasp this technology early may reap the fruits they sow. On a macro scale however, what use is amazing technology if its cannot be comprehended and utilized by the masses?
[Editor's Note: This article does not represent financial advice. Please do your own research before investing.]
Featured Image Credit: Chain Debrief
Also Read: Find The Next Gem: Here Are 6 Ways To Get Crypto Alphas On Twitter