What is a Blue Chip NFT?
Every NFT collector would love to know for certain which NFT projects will attain "Blue Chip" status in the future, Blue Chip meaning assets whose values rise above the rest of the market, operate outside of the general market swings, and are just generally viewed as premier assets.
Similarly to Blue Chip stocks, these projects have a reputation for the ability to operate profitably in good times and bad.
These are some of the critical factors to look out for in a Blue Chip NFT:
Consistently high floor price
Adequate trading activity
The notoriety of the collection
Utility of the NFTs
Noteworthy endorsements
If there is a high floor price and plenty of recent trading activity, it is easier to assume that the project has natural buoyancy in the market, and isn't relying heavily on marketing campaigns and FOMO.
This is especially true if there is a sizeable cohort of owners who swear by the NFT collection, including celebrities and influencers.
In addition, the utility of the NFT, such as it being a plot of land in a metaverse, or being able to perform a task in an NFT game means that there could be a greater chance of long term market for these assets.
Disclaimer, while Blue Chip NFTs might sound like easy gains, predicting a future Blue Chip NFT is never guaranteed profits, especially in a market where even Blue Chip NFTs could experience large dips; like the time where Cool Cats dipped from a floor price of 16.2ETH to 10.5ETH.
Analysis of existing Blue Chip NFTs
1. CryptoPunks
The CryptoPunks are one of the earliest examples of an NFT on Ethereum and were the inspiration for the ERC-721 standard that powers most digital art and collectables.
The CryptoPunks are 10,000 uniquely generated characters. No two are exactly alike, and each one of them can be officially owned by a single person on the Ethereum blockchain.
Originally, they could be claimed for free by anybody with an Ethereum wallet, but all 10,000 were quickly claimed. Now they must be purchased from someone via the marketplace that's also embedded in the blockchain.
Many influential people hold and own these Cryptopunks, examples like Jay Z, the iconic Snoop Dogg, Steve Aoki, and even highly successful athletes such as Odell Beckham Jr and Serena Williams.
The floor price for CryptoPunks stands at roughly 70ETH today.
2. Bored Ape Yacht Club
Bored Ape Yacht Club was only launched in 2021 and picked up some seriously massive steam in a short amount of time. Each of the 10,000 NFTs was randomly generated using 170 possible traits, clothing, expressions, and accessories.
Launched on the Ethereum blockchain, the Bored Ape Yacht Club quickly hyped up in prominence when celebrities such as Shaquille O'Neil, Paris Hilton, Eminem, Justin Bieber, Jimmy Fallon, among others, aped into the project.
Also Read: From 0.08 To 769 ETH: Exploring The History And Rise Of The Bored Apes
Why was so special about this project you ask? As the name suggests, the Bored Ape Yacht Club is billed as an exclusive society or social organization, and owning one of the coveted NFTs unlocks that membership.
It earns users access to an exclusive Discord server, for example, where fellow owners including celebrities are able to hang out and chat. And Apes tend to flock together on social media, where the increasingly familiar avatars have united a digital brotherhood of sorts.
Currently, the floor price is sitting right around 103 ETH, making it expensive to get in, but one of the most attractive projects to make money long term.
3. Cool Cats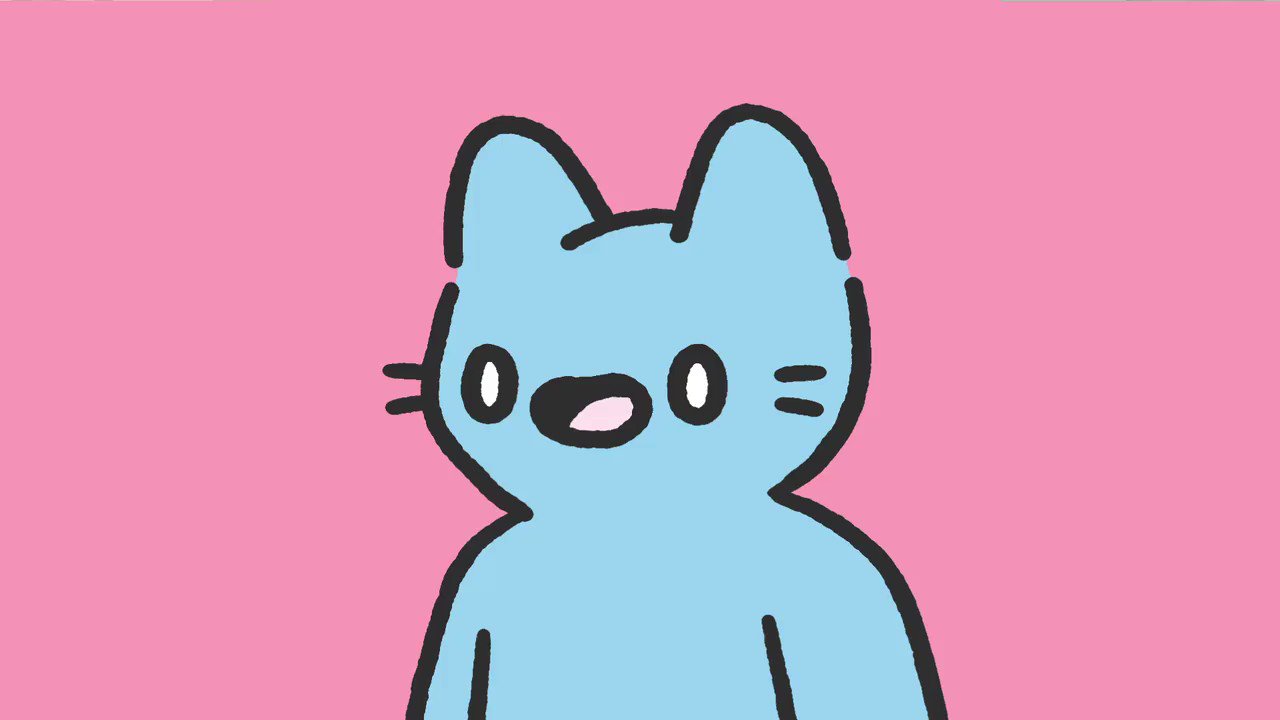 Created in June 2021, Cool Cats followed in the footsteps of the Bored Ape Yacht Club collection by making swift growth in a short period.
Each of the 9,999 randomly generated NFTs features a unique cat that you can own on the Ethereum blockchain.
The Cool Cats project took off as it was one of the first successful projects to pull off value-adding to the holder through the project's own tokenomics with $MILK tokens, Airdrops and Breeding. Currently, the floor price for a Cool Cat stands at 8.44 ETH.
What makes a Blue Chip NFT?
After a brief analysis of the three aforementioned blue-chip NFT projects, we can observe a few similarities as to why they were successful.
The first key point is that for each project, they were one of the first NFT projects to execute their respective NFT concepts, hence they were the early innovators of their respective NFT categories.
Cryptopunks is deemed as one of the earliest NFT projects being founded way back in 2016, BAYC was one of the first projects to succeed in building an exclusive networking community, and lastly for Cool Cats, they were also one of the first projects to succeed in adding value to the holder through their own tokenomics, similarly to CyberKongz.
These OG projects also have value added to them when other projects try to replicate them, this is because counterfeits make the original product more valuable in the consumer's eyes.
The second key point is that each project has a very strong community. A community truly makes an NFT project, and in most cases there are two groups of communities surrounding a project — the group of holders of the NFT project, and the group that follows the activities of the NFT project and is enthused by it without owning one.
Both play apart in whether an NFT project would succeed, the exclusive group of NFT holders will have to be able to show others that owning the NFT value adds to themselves, while the outer group of followers of the project has to exist, or else the lack of demand for the group would result in a dropoff in floor price.
Wallet-watching NFT Whales
With the transparency that the blockchain offers, we also have the ability to track and watch wallets of successful NFT trades/collectors to see what they are buying up.
Instead of only following a few key figures like GaryVee or Alex Becker, by gaining some knowledge on how to track wallets and their NFT purchases, we can follow an infinite amount of wallets that we deem to be successful to gain a competitive edge.
Possible Blue Chip NFTs
1. Derace
Derace is the first of it's kind, incorporating a massively successful sport that has been alive since the 16th century into the blockchain might just be the way to go to land itself into Blue Chip status.
The legal market handle on horse racing in the United States in 2018 was $11.26 billion while experts predict the illegal sports betting market could be anywhere from $80 billion to $150 billion annually.
These NFTs being unique and usable in-game makes them particularly valuable to fans of the sport and the platform.
2. Meebits
Made from the same people who brought us CryptoPunks, Meebits is a collection that features 20,000 unique 3D avatars that are of noticeably higher quality than the CryptoPunks.
In addition, these avatars can be used in virtual worlds such as metaverses. The project being made by the same creators as CryptoPunks, and also being usable in the upcoming metaverse trend might make it a future Blue Chip project.
As metaverse users look back a few years from now, Meebits' NFTs might have a similar effect as CryptoPunks.
3. CyberKongz
CyberKongz is a project that might already be seen as a Blue Chip by many NFT collectors, however, it has not achieved the same value as the others just yet.
CyberKongz was one of the many projects to take off in the 2021 NFT Wave. It was also the first few that had built a successful economy within the project that many other projects have tried to replicate till today.
Its strong and exclusive community is also one where people of many talents in Crypto can come together and share information with one another about the NFT and Crypto that is only accessible to CyberKongz holders.
4. CloneX by RTFKT
CloneX is yet another project that might already be seen as a Blue Chip with its floor price at 14.8ETH. Being the first project to be acquired by a major brand, Nike also adds value to the project's legacy.
Conclusion
While there is no guarantee that the project we have mentioned would bloom into full-fledged Blue Chip NFT projects in the future, we hope this article would have given you a better picture of what a future NFT project might look like, what factors it might consist of, and how existing Blue Chip NFTs have gotten to where they are today.
[Editor's Note: This article does not represent financial advice. Please do your own research before investing.]
Also Read: Avalanche Summit: What's Next For NFTs, And Are We Just In An NFT Bubble?
---
Was this article helpful for you? We also post bite-sized content related to NFTs — from tips and tricks, to NFT alphas on Instagram, and you can follow us here!