One of the major benefits of blockchain technology is transparency. The public ledger makes data available to anyone and all the transactions are transparent for viewing.
But what if you want to protect your personal privacy?
There are a number of privacy solutions available from the almighty Tornado Cash, a non-custodial privacy protocol, to Secret network, the first web3 data privacy platform.
But each of them has its own flaws. Tornado Cash is just a DeFi protocol and Secret network has less than US$11 million in TVL.
Aztec Network is an Ethereum layer 2 scaling solution with a focus on protecting individual rights and privacy.
Also Read: How To Improve Your Transaction Privacy On Ethereum Via Tornado Cash
What is Aztec Network?
Founded in 2017, Aztec is the first private zk-rollup on Ethereum. The layer 2 was created to enable privacy on public blockchains like Ethereum.
Without going into the technical aspect of Aztec, transactions within the Aztec rollup are hidden from both the observers and the rollup provider themselves.
Like many other layer 2 out there, Aztec zk-rollup also solves Ethereum's scalability issues like slow transaction speed and high gas fees.
US$17 Million funding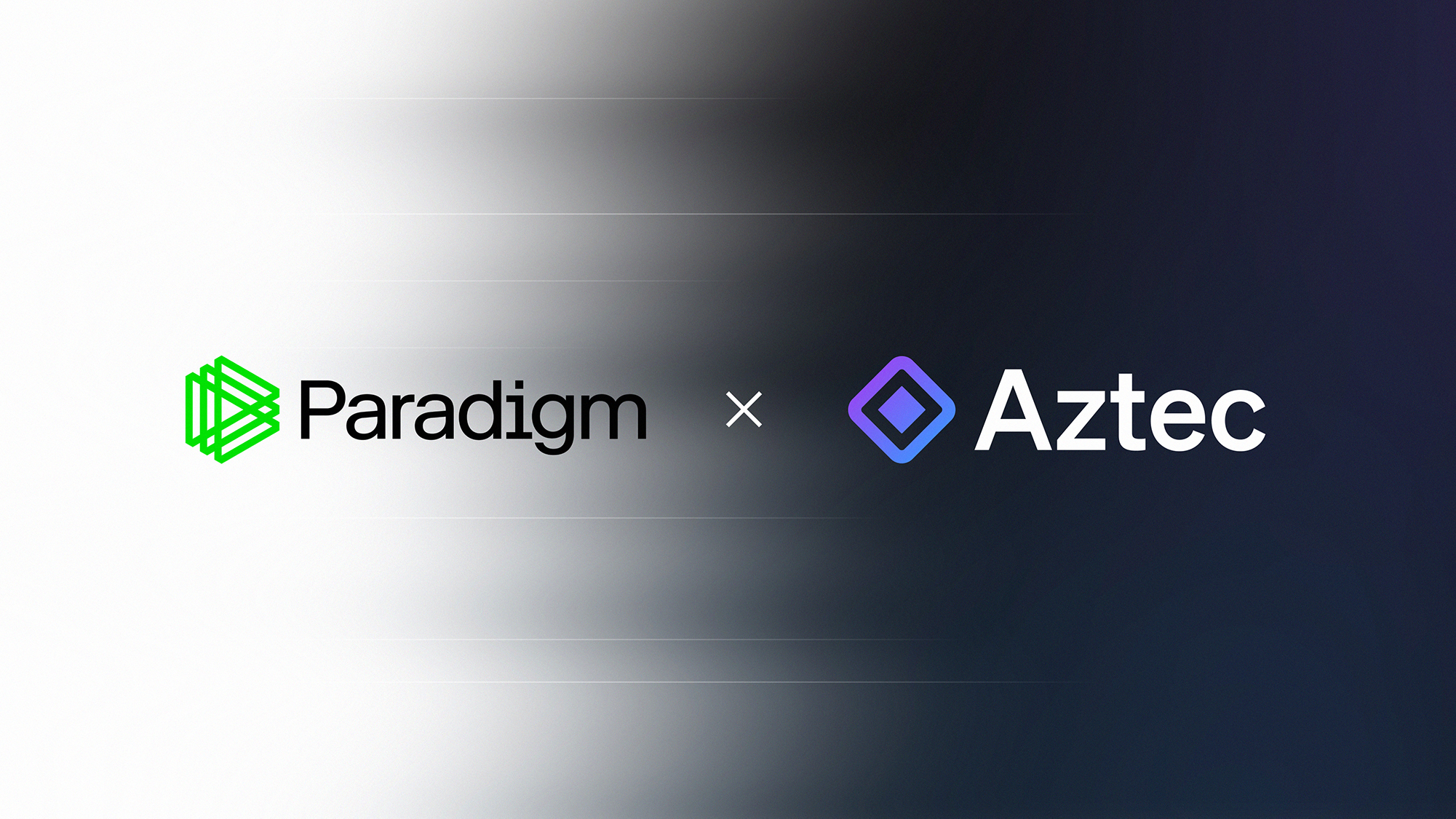 "Privacy is a fundamental right. Aztec's rollup, powered by their pioneering academic research on Plonk, is solving for high privacy while also allowing access to Ethereum's DeFi."

Georgios Konstantopoulos, Research Partner and Chief Technology Officer, Paradigm
The privacy start-up raised a whopping US$17 million in their series A funding. The Series A funding is led by billion-dollar venture firm, Paradigm.
The series A funding also saw participation from many reputable funds like A. capital, Ethereal Ventures, Libertus Capital, Variant Fund, Nascent, IMToken, Scalar Capital, Defi Alliance, IOSG Ventures, and ZK Validator.
Apart from those venture capitalists, notable Angel also joined the fray. Leading angels include Anthony Sassano, Stani Kulechov, Bankless, Defi Dad, Mariano Conti, and Vitalik Buterin.
Aztec Connect
If you didn't know, Aztec Connect just launched its mainnet on Ethereum. It is the very first private bridge for Ethereum's DeFi ecosystem.
This creates an exciting new paradigm for DeFi as users can now retain full privacy as well as access to Ethereum DeFi liquidity. Besides that, it also comes with up to 100x cost savings when transacting with Aztec Connet.
On the flip side, it could take a while for the transaction to process. Aztec batches several DeFi transactions before sending them to the Ethereum mainnet.
While this could save up to 100x on gas/transaction fees, it requires a number of users on board before the transaction is executed. It could potentially take up to a few hours before the transaction is executed.
Conclusion
If time is not of the essence, I can't think of a reason why you shouldn't use Aztec Connect. It retains anonymity, significantly reduces cost, and also taps on to Ethereum's liquidity.
At the time of writing, it supports both ElementFi and Lido. It is expanding its support to other DeFi protocols like Aave, Compound Finance, Liquity Protocol and Index Coop.
I'm bullish on Aztec Network and think there is a lot of potential and it could be something big. And who knows? Maybe the next crypto cycle will be privacy-focused layer 2.
Also Read: Uniswap Users Were Hacked For $7 Million – Who's Next?

[Editor's Note: This article does not represent financial advice. Please do your own research before investing.]
Featured Image Credit: Jon Wu via Medium