Crypto.com's marketing plays are unparalleled by other competing exchanges. According to a Bloomberg article, the Singaporean based company deployed about US$65 million on its advertising campaign just with actor Matt Damon.
Along with Damon, Crypto.com has also enlisted several marketing campaigns mostly revolving around sporting club sponsorships. With the likes of mixed-martial artist Ronda Rousey, basketball star Carmelo Anthony, snowboarder Lindsey Jacobellis, rapper CL and astronaut Scott Kelly to boost its profile.
This article, lets take a look at the top Crypto.com's marketing plays as of date.
1. Staples Centre
The formally known Staples Center in Los Angeles was the iconic stage where LA Lakers basketball team played their home games.
Now rebranded as the Crypto.com Arena in a 20-year, US$700 million naming rights agreement, Crypto.com pulled a widely successful move with this marketing play.
This saw the value of their tokens soar from a mere 10 cents to its all time high of 90 cents last year in November. Since then, its price level retraced to a 40 to 50 cent range.
The massive amount of publicity took the came as a shock to the world. No other exchange delivered marketing at this level able to generate enough buzz to add billions of dollars to its token's market capitalization.
2. Superbowl Ads with Lebron James
Superbowl is an annual event where millions of Americans gather around to watch Super Bowl Sunday. The Super Bowl is the championship and the biggest game of the National Football League (NFL) of the year.
The Superbowl is the most-watched program on television in America and the second most-watched program worldwide. Due to the high number of viewers during the Super Bowl, companies who leverage in advertisements during the game would pay a hefty price.
In 1967, the cost of a 30-second Super Bowl commercial was US$37,500. In 2022, some commercials cost US$7 million for 30 seconds, a new high.
Although it was not revealed on how much Crypto.com spent on 2022 Superbowl Ads, they sure took to stage advertisement to the masses.
3. Formula 1
As a Formula One enthusiast (Let's Go Max!!!), I noticed something that is becoming increasingly popular — crypto sponsorships.
Plastered as advertisements along the sides the track to the formula one team sponsorships, sponsorships from crypto related companies are starting to become relevant in the current landscape of the number 1 racing event.
Crypto.com is also invested heavily in F1 sponsorships. The latest edition to F1 track is the Miami Grand Prix which shows off Crypto.com's terrace in one of the viewing points (amongst many others) for the race.
Crypto.com also sponsored the section of "overtake king" during the race. Viewers may vote on which driver performs the best overtakes in the race.
In my opinion, their involvement in Formula 1 ads brings light to individuals, who has a strong passion for cars, into the world of crypto.
These individuals might be those of high net worth and may garner a positive ROI for the company.
4. FIFA World Cup
In March 2022, Crypto.com introduced their partnerships with leading organisations including the FIFA World Cup which will be held from 21 November to 18 December 2022.
Being the Official Sponsor of the FIFA World Cup Qatar 2022 as the first cryptocurrency trading platform, Crypto.com will drive significant awareness for crypto and accelerate its adoption.
Crypto.com will be the exclusive cryptocurrency trading platform sponsor of Qatar 2022™ and will benefit from significant branding exposure both within and outside the tournament's stadiums.
They will activate its official sponsorship of the FIFA World Cup Qatar 2022™ in many ways, including by providing opportunities for new and existing users to attend matches during the tournament or win exclusive merchandise.
Being one of the biggest sporting events in the world, having the exclusive rights in being the sponsor platforms for the FIFA World Cup is much of a strategic one.
The fans and supporters across the many nations, are Crypto.com's target audience, which coincides with their vision of accelerating the world's transition to cryptocurrency.
5. Help Ukraine
Beyond sporting advertisements, Crypto.com extended their marketing in support of Ukraine during the Oscars.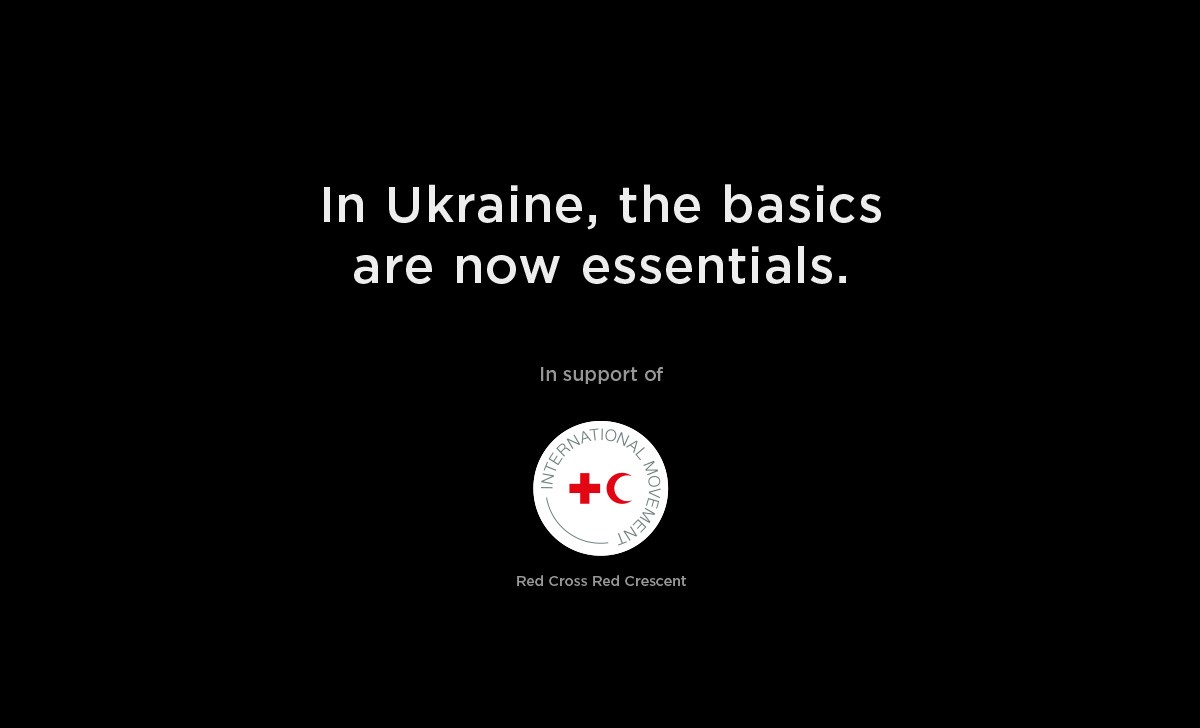 Crypto.com and the Red Cross Red Crescent join forces to support those affected by the crisis in Ukraine.
Donors would be able to donate with crypto, fiat, or by buying an NFT where proceeds will support and provide assistance to people affected by the crisis in Ukraine.
Their advertisement which aired multiple times during the live broadcast of the 94th Academy Awards in the United States, and attempt to raise awareness on all of our social media platforms.
To find out more with relevant links for donation, click here to be directed to Crypto.com's website.
[Editor's Note: This article does not represent financial advice. Please do your own research before investing.]
Featured Image Credit: Chain Debrief
Also Read: Here's A Look At The Top 5 NFTs On Crypto.com's NFT Marketplace And How To Buy Them